Free 2-Week Delivery
Upgrade to Rush: Get as soon as Fri, Jun 3
100% Satisfaction Guarantee
Custom t-shirts and great group gear
Design Services
Let our team of expert artists bring your ideas to life. Learn more about how we can help you create an elevated design for your group's custom gear.
WE'RE HERE TO HELP
Incredible Service. All-inclusive Pricing. Real Love.
Real People 7 Days a Week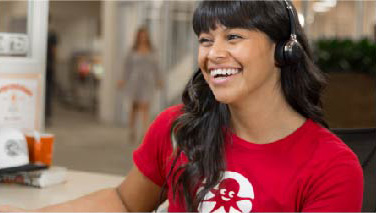 An Inker By Your Side
Need help with your design or order? Call us, chat us, or send us an email - we'd love to talk to you!
Contact Us
All-in Pricing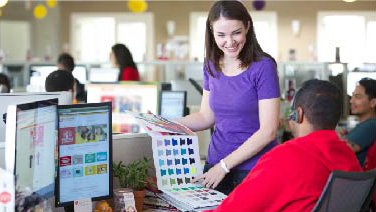 Your Price Includes:
Expert Help, 7 Days a Week
Price Breaks
Exclusive Artwork & Fonts
FREE Design Review
FREE Shipping
Guaranteed Delivery Date
Learn More
Live & Uncensored
Customer Reviews
UncensoredCustomer ReviewsSM
For the past 2 times I've ordered, very satisfied
Gabriel C.
Backyard Sluggers
Chicago, IL
We're always happy with the products, workmanship and customer service. Thanks
Kathleen K.
Service Unit Manager
Girl Scout Troop 20331
Chicopee, MA
The web sight was easy to style my shirts, the variety and available colors of shirts was great.
See All Reviews