DIY With Our T-shirt Creator
Be Your Own Custom T-shirt Design Maker! 
Add Your Logo, Make Your Own Design, or Ask an Artist.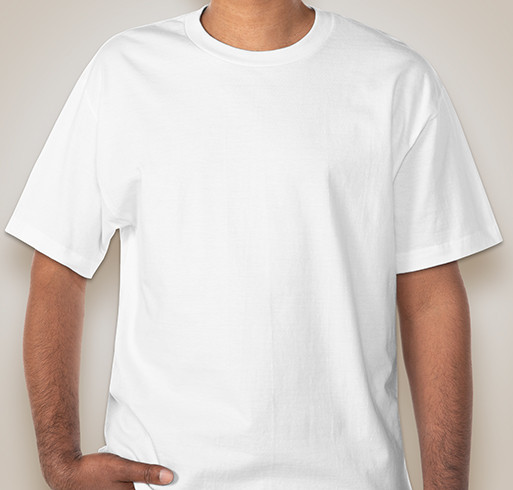 Hardworking, comfortable and durable. A tried and true favorite!
This soft, strong, heavyweight tee features Clean Canvas™ technology, which removes dirt, wax and oil from the fabric. This reduces variation and inconsistency in print quality and creates an optimal print platform for your group logo! This style is also available in tall sizes.
Select a Color,
Then

Start Designing
[?] Color choices for any size order
These colors rise to the top as being the most popular with our customers, so we gave them our most flexible ordering options.
Pick one of these and don't worry about minimum requirements. Get as many as you want!
[?] More choices for orders of 6 or more
These colors require a minimum order of 6.
For smaller orders, pick one of our most popular colors above. Either way, get the great service you expect.
More Customizable T-shirts
Looking For Something Else?
We have hundreds of products to make your design look great.
BROWSE OUR CATALOG
Create Custom T-shirts
At Custom Ink, we guarantee that you will love your custom shirts—if not, we'll refund your order with no questions asked. We've taken the traditional t-shirt maker to a new level by making it easier than ever to create your masterpiece. Play around in our online design lab today where you'll find hundreds of product selections and thousands of art and existing design templates. Or you can even upload your own logo, art, or photos to create your very own unique design.  
Every order is reviewed by an expert artist to ensure your online design is perfect—just the way you want it! Go ahead and get started today. Our sales team is available 7 days a week to assist you via phone, email, or live chat.  
Read More
WE'RE HERE TO HELP
Incredible Service. All-inclusive Pricing. Real Love.
Real People 7 Days a Week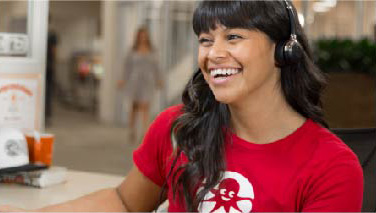 An Inker By Your Side
Need help with your design or order? Call us, chat us, or send us an email - we'd love to talk to you!
Contact Us
All-in Pricing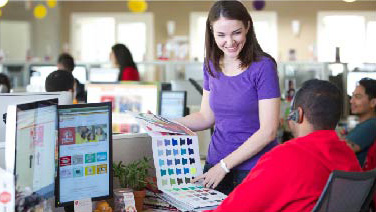 Your Price Includes:
Expert Help, 7 Days a week
Price Breaks
Exclusive Artwork & Fonts
FREE design Review
FREE Shipping
Guaranteed Delivery Date
Learn More
Live & Uncensored
Customer Reviews
UncensoredCustomer ReviewsSM
It is really easy to use the site. Thank you.
Amy M.
Seattle United B06 ECNL
Seattle, WA
Fantastic overall!
Tom F.
Owner
Fournier Remodeling
Carrollton, TX
Great and responsive services.
Jamichael C.
Cedarstone Farm
Lewisburg, TN
I've worked with Customink and will be back in the future!
Zulema B.
Camp Shirt Coordinator
The Church of Jesus Christ of Latter Day Saints
Oshkosh, WI
the shirts turned out SO good! so excited to wear these!!
Layla C.
Fleming Island, FL
Package came faster than expected
Jason C.
DC Trip
Forest City MS
Forest Ctiy, IA
Loved it easy, professional, fast , good quality shirts
Krystal H.
Saint Louis, MO
Perfect Jerseys for our Softball team!
Angela S. Was absolutely amazing!!!!!
See All Reviews