GIVING TUESDAY- Blankets
Organized by Maria's Mission Los Niños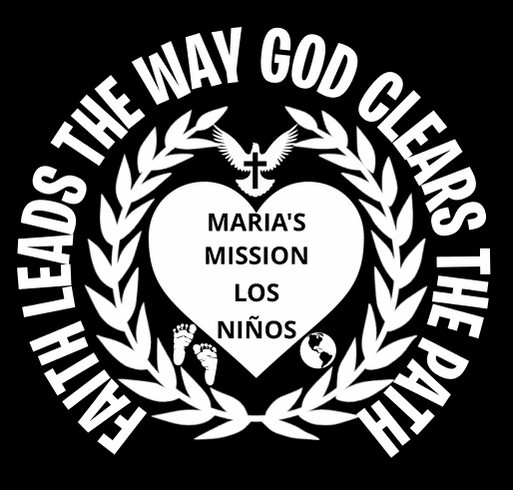 About this campaign
Maria's Mission Los Niños
Website: https://Mariasmissionlosninos.org
Email: Mariasmissionlosninos@gmail.com
Donations can be sent by mail to: P.O. Box 108, Greentown, OH, 44630

Maria's Mission Los Niños has ongoing projects we support during the year. Your donations will go towards these ongoing and new projects.


-Emergency Food Relief campaign 2020-2021 ($50 donation will feed a family of 4 for the month in Peru)


-Baby coffins for Hospital Bloom, El Salvador ($30 donation will provide 1 coffin for a family in need to bring home their angel baby from the hospital)

-Soap by the gallon for ambulatory dialysis in Children's unit, Hospital Bloom, El Salvador ($100 provides 25 gallons)


Our mission work in El Salvador and Peru is needed today more than ever as many within the communities we partner with are facing severe food insecurity. Both countries are facing strict governmental policies that prohibit its people from working outside of the home. Working remotely is not an option for many of these communities as they rely heavily on working in the education, transportation, food market and street vendor professions. In addition to the pandemics fear of infection it is the threat of starvation which is feared will result in high death rates.

All donations are personally delivered by our partners to each family to ensure they are received.
Food packages provided to families in the past month included:
Rice
Sugar
Oatmeal
Corn meal Vegetable oil
Flour
potatoes
Garbanzo beans
Milk
Yogurt
Vegetables
Eggs
Quinoa
Loaves of bread
Chickens
Onions


We hope you will consider joining us in this mission to bring hope and support for these underserved communities. Donations can also be mailed directly to Marias Mission Los Ninos P.O. Box 108, Greentown, OH, 44630.

In Service and Community,
Maria Anaya & The Team at Maria's Mission Los Ninos


About Us:
Run by a Salvadoran missionary, this is a 501 (c)(3) no profit organization. Our missions are located in El Salvador and Peru. Our latest project of 2020 was the completion of building the new Candelaria Las Minas Oscar Romero Catholic Church in a rural mountainous village of Chalatenango, El Salvador located in Central America.
The community built the original Catholic church by hand made of mud and clay. This original structure became unsafe for parishioners to worship and was demolished. The parish began building a new more sustainable church in 2018 until funds ran out resulting in the discontinuation of the project. In 2019 we partnered with the parish and completed the temple in the height of the Covid 19 pandemic.

Management of the construction for the project was all done virtually from the US as the pandemic prevented us from traveling.
​The parish was completed and dedicated on November 14, 2020.
The original vision was initially to complete the church. We delivered the community a church building with a custom made alter, hand painted mural, 3 new bathrooms/shower, a rectory, an outdoors covered communal space, music ministry instrumentation and audio equipment, bibles, a rose garden and a fruit orchard of mango, lemon and tamarind trees.
Comments
Share Why You Support "GIVING TUESDAY- Blankets"
Loading Facebook comments…