Custom Keychains
Create Your Own Custom Keychains With Ease.
Add Your Logo, Make Your Own Design, or Ask an Artist.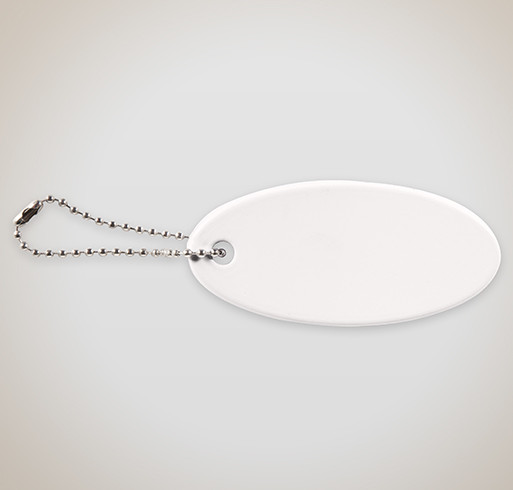 A clever keychain to keep your keys out of the waves!
Keep your keys safe when fishing or boating. Customize this floating keychain to leave an impression!
Select a Color,
Then

Start Designing
No colors available!
More Customizable Keychains
Looking For Something Else?
We have hundreds of products to make your design look great.
BROWSE OUR CATALOG
Customize Keychains for Your Group or Occasion
Personalized keychains are a great way to promote your team, event, or business. At Custom Ink, you can add your own artwork or custom design keychains using our image and font libraries. We have thousands of images in our art library to ensure you'll find the exact design or logo you want to create.
Our online design lab and money-back guarantee make sure that purchasing custom key rings has never been easier. Our sales team is available 7 days a week to assist in your design or to provide a fast, accurate quote for your order.
Read More
WE'RE HERE TO HELP
Incredible Service. All-inclusive Pricing. Real Love.
Real People 7 Days a Week
An Inker By Your Side
Need help with your design or order? Call us, chat us, or send us an email - we'd love to talk to you!
Contact Us
All-in Pricing
Your Price Includes:
Expert Help, 7 Days a week
Price Breaks
Exclusive Artwork & Fonts
FREE design Review
FREE Shipping
Guaranteed Delivery Date
Learn More
Live & Uncensored
Customer Reviews
UncensoredCustomer ReviewsSM
We really loved our shirts
amy s.
president
displaced cajuns
Lafayette, LA
Please do not share name or identity.
Joe W.
Commissioner
TNT Hockey
Rochester Hills, MI
Quick amazing service!
Julia C.
Coach
Adelanto High School Color Guard
Phelan, CA
Online customizing great, shirt quality trash
Awesome as always!
Paul B.
Pastor
Crossroads Christian Fellowship
Bigfork, MT
see #3
Sandi I.
Librarian
Santa Cruz Public Libraries
Santa Cruz, CA
Loved the look and feel. They look awesome!!
Cathy B.
FCS
Carrabelle, FL
My daughter in law will be thrilled.
Cheryl B.
North Muskegon, MI
Customer service and speed is always great!
John O.
Student Pastor
Rosemont Baptist Church
Lagrange, GA
Good experience from order to delivery!
See All Reviews