Custom Notebooks
Create Your Own Custom Notebooks With Ease.
Add Your Logo, Make Your Own Design, or Ask an Artist.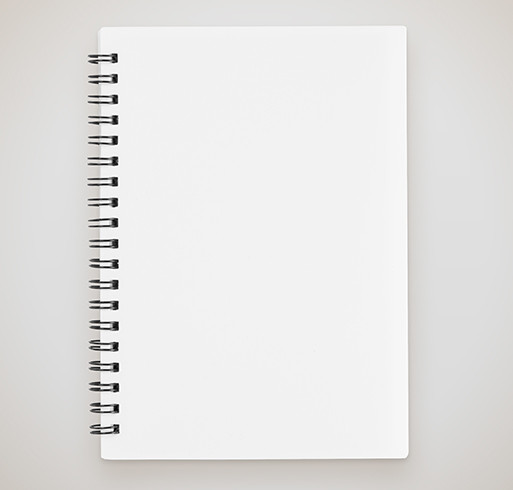 This notebook can easily fit in a purse or bag!
Great ideas can happen at anytime - capture them in this sturdy notebook! Spiral binding means you can easily use the front and back sheets, a great way to elevate an outing or training class.
Select a Color,
Then

Start Designing
[?] Pick a color and start designing
These colors require a minimum order of 100.
More Customizable Notebooks
Looking For Something Else?
We have hundreds of products to make your design look great.
BROWSE OUR CATALOG
Customize Notebooks for Your Group at CustomInk
Custom notebooks from Custom Ink are a real page turner! Our online design lab features tens­-of­-thousands of high­-quality graphics, with a variety of designs and artwork. There's also hundreds of fonts for you to choose from and uploading your own graphics files onto your notebook design is super easy. Plus, every order is reviewed by expert artists and free picture proofs are provided with every order.
At Custom Ink, standard shipping is always free, which guarantees we'll have your order to you in 2 weeks or less. Or, rush your shipment for an even quicker turnaround. And if you need help with your order, our sales team is available 7 days a week via phone, email, and chat.
Read More
WE'RE HERE TO HELP
Incredible Service. All-inclusive Pricing. Real Love.
Real People 7 Days a Week
An Inker By Your Side
Need help with your design or order? Call us, chat us, or send us an email - we'd love to talk to you!
Contact Us
All-in Pricing
Your Price Includes:
Expert Help, 7 Days a week
Price Breaks
Exclusive Artwork & Fonts
FREE design Review
FREE Shipping
Guaranteed Delivery Date
Learn More
Live & Uncensored
Customer Reviews
UncensoredCustomer ReviewsSM
Great job
Kendall W.
CEO
MD Iz Us
Salisbury, MD
Easy to design. Arrived faster than expected! Thank you
Loved the experience as well as the product!
I just love them so does my wife.
ROBERT S.
N/A
East York, PA
Was very easy and a great experience thank you
Thomas W.
St Augustine, FL
Pleased with with the design and quality of the T shirt.
Keith M.
Philadelphia, PA
Great company!!
John D.
MT Woodwork
Fort Pierce, FL
Everything was easy! Very happy with experience and result!
Colleen W.
Charleston, SC
Very satisfied. Came quickly.
Jerry M.
Manager
Genesis McWilliams
Riverside, CA
Excellent workmanship, grandson very pleased with art work.
Overall expereice with custom ink has always been great!
Mildred A.
Owner
Cali Shine
Valley Village, CA
See All Reviews